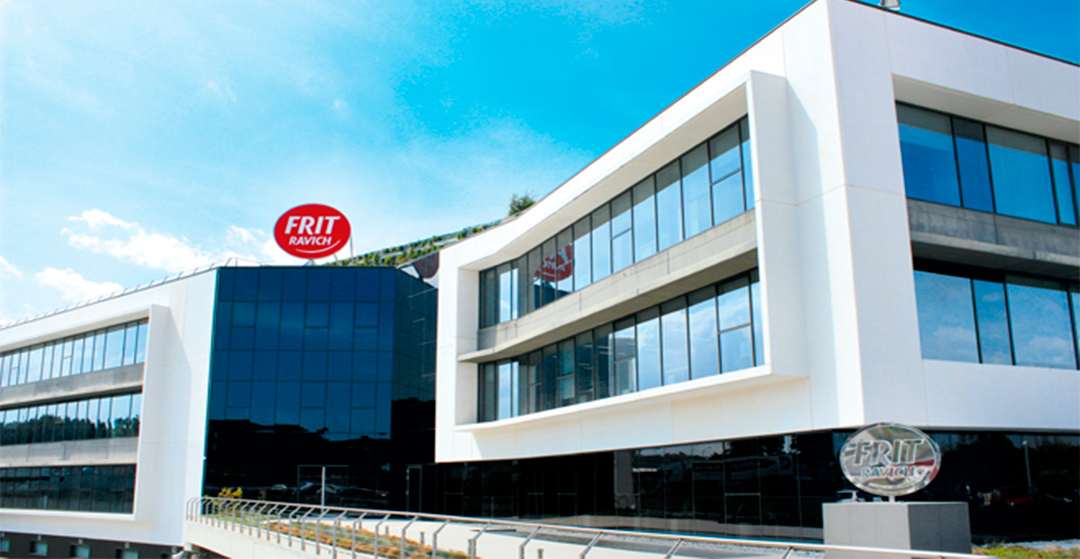 One of our latest projects for the Frit Ravich firm – prestigious and renowned manufacturers of Potatoes Chips, Snacks and Dry Fruit – operating in the Food, Hospitality, Impulse Purchase, and Bulk Goods sectors with over 800 food products and serving 50,000 POS outlets weekly.

Technical specifications.

Bi-sectional display stand fitted with set shelves, the lower section has a curved tubular base and two vertical masts with 4 trays set in inclined wire mesh with 3 rod rails welded on top.

The upper section has two vertical masts and 4 extra trays welded inclined, same as the first.

Each tray contains a polypropylene trim printed on both sides, for a wooden effect, and a 100mm label attached.

In the upper part, it has a plastic poster with offset and die-cut adhesive. The display is set to carry wheels, as well as side and base plastic trims.