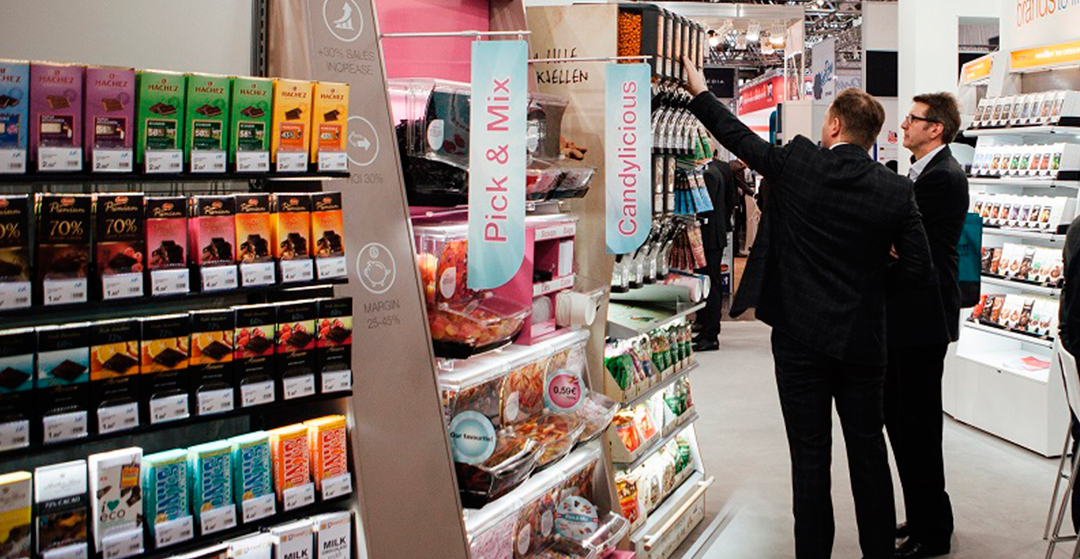 Advertising Displays or Display Stands are an indispensable tool for marketing strategies and promotional campaigns for many companies.
They are intended to inform, promote, and encourage the sale of a given product.
The display, at point of sale, is key to increased product perceptibility. By upping its visibility – incorporating logo, slogan, or other identifiable signs – to make the brand more recognizable, consumers can opt to purchase the brand being endorsed.
Therefore, it contributes to enhanced brand recall and positioning, obtaining the following results:
- Product visibility
- Brand positioning
- Increased sales
- Provide order and uniformity to the product being promoted, unlike the rectilinear form of the aisles.
It is seen as top-notch advertising at the point of sale, doubling both as vendor and counter. In some cases, it is used to highlighting clear-cut advertising campaigns seeking to launch a new product or service into the marketplace.
The metal display stand: Firms' top request
There are various types of displays, metal ones being the most requested (currently we've got access to many robust and lightweight metal materials). Unlike other displays, these are significantly versatile and offer added value in terms of:
- Longevity:
Arguably they are infinitely more long-lasting than those made entirely of cardboard or PVC.
- Functionality:
Metal displays, due to their strength, can easily combine with other materials such as wood, PVC, and other types of fibres. These may also include sale lures like built-in illumination. Similarly, various features such as braces or trays for brochures can be added according to specific needs and without affecting the overall structure. The combinations at the point of sale are endless.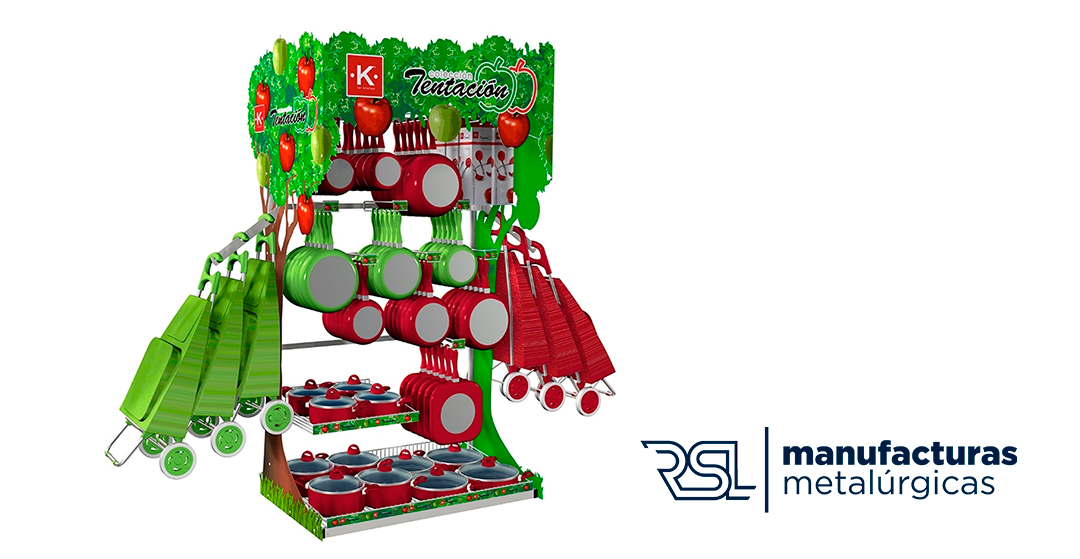 - Portability:
Unlike other materials such as cardboard, which suffer deterioration when moved, metal display stands endure. As an added value, wheels can be appended.
- Future upgrades:
Compared with other fragile types of displays, the metal display allows for a "base structure" in the form of added supports and anchors. Furthermore, it can be 'recycled' for forthcoming campaigns by changing the brand signs, or by re-decorating it.