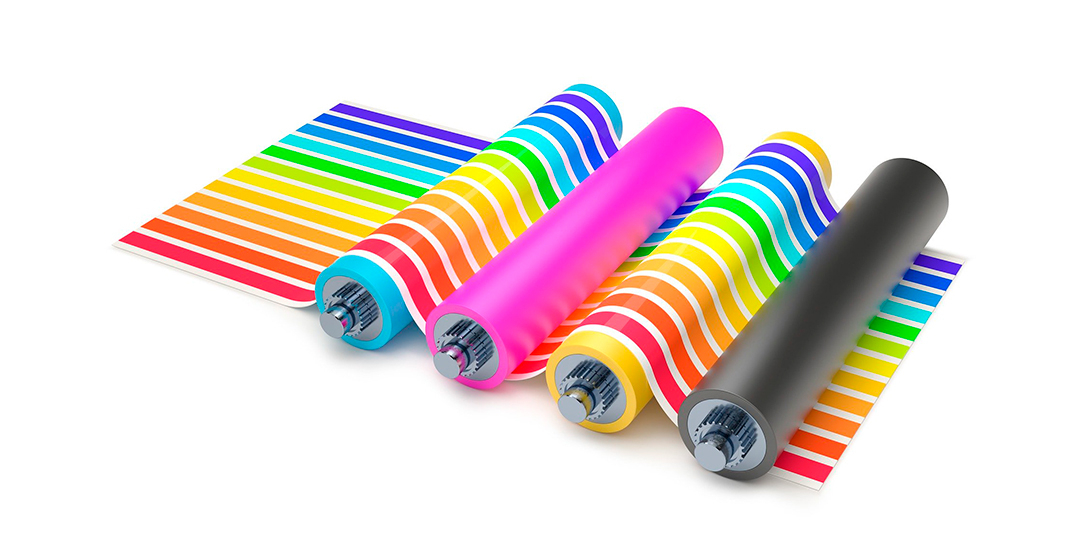 Visual printing of product's promotional or company's corporate imagery on the display is optimal.
However innovative and revolutionary a design may be, if it isn't properly followed up with an impeccable print job that perfectly highlights the colours and images, the best computer-generated graphics will be to no avail.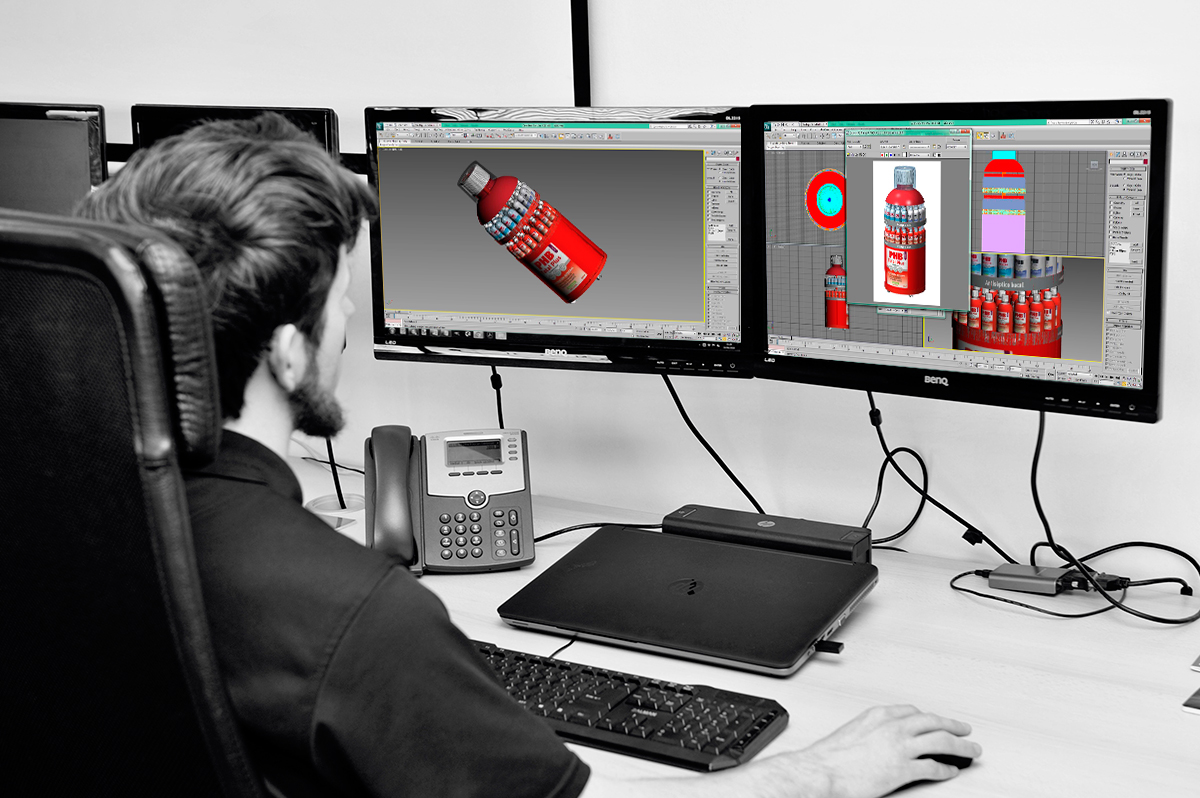 At Manufacturas Metalúrgicas RSL, once the design process completed and before production of required units begins, we seek client approval with an initial prototype.
Cheerful and eye-catching colours are a must
Always in line with the corporate identity of company and product,
eye-catching colours
to further attract consumer attention
take on a leading role
.
Our design team
is tasked with merging this corporate identity with, for instance, fluorescent colours without any fear the design will be excessively laden or loud.
The key is in using the right amount so the display retains its identity while loyally highlighting the product on display.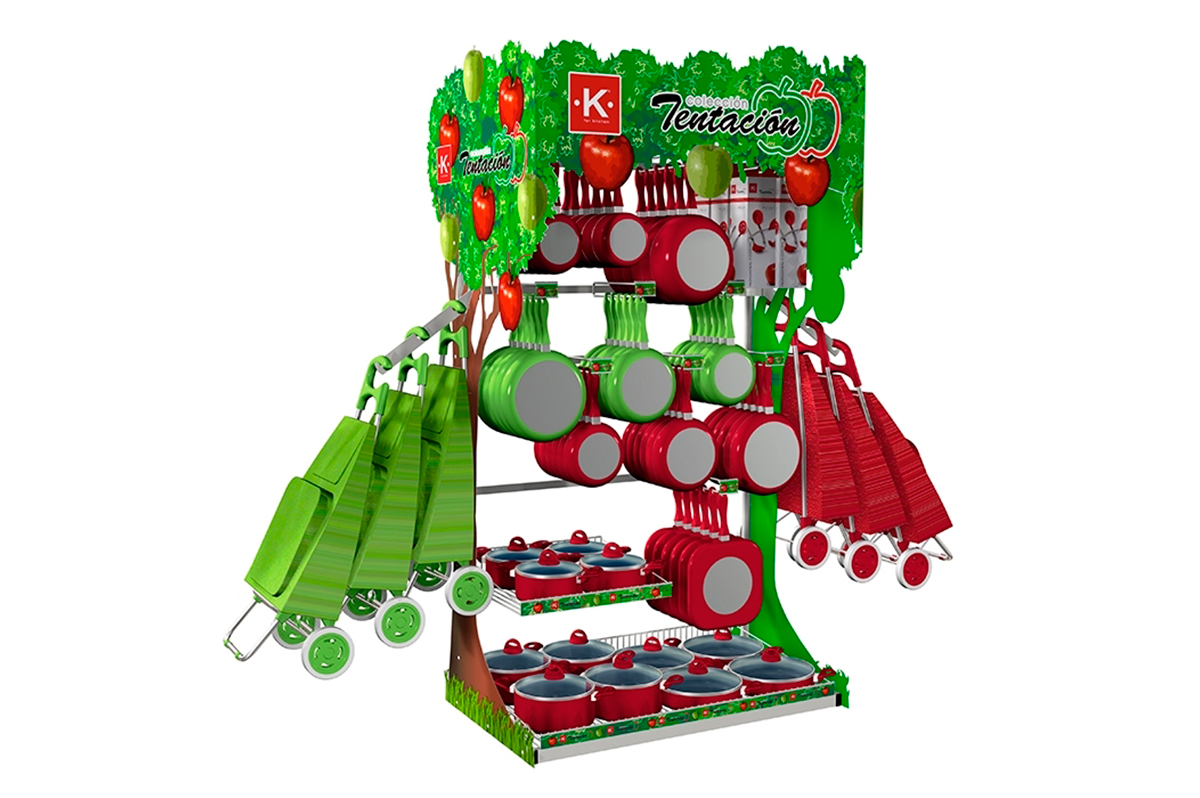 Oftentimes, less is more. In order to highlight a particular component, it is not crucial for the whole structure to embrace a loud colour. Outstanding effects can be better attained with a minor detail befitting what you want to emphasise.
The task of colour coordinating where the perfect symmetry with the whole display is reached,
is essential to the printing process.
One can combine various tones without blending, blurring, or affecting the captions to be highlighted.
Metallic hues take centre stage
There are numerous ways to achieve metallic hues. Most common and economical are
inks containing specific pigments
that provide these shades to the display.
Metallic hues are increasingly used
not only in printing but also in other sectors, such as home decoration, fashion, or footwear. This craze imprints the colour schemes on buyers so as to identify them as a fashionable and innovative trend.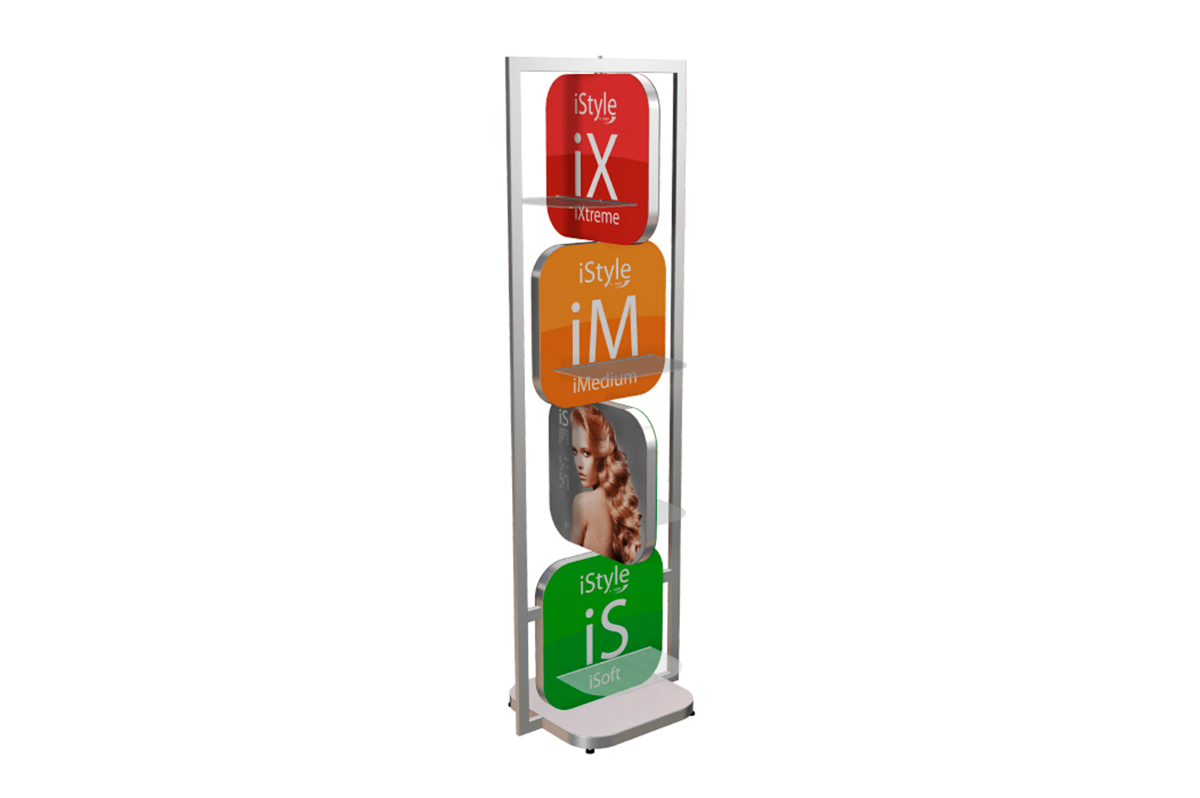 Combining metallic hues with other images or elements allow for the display to take centre stage.
3D-rendering in displays. The future is now.
Undeniably, 3D effects are here to stay, providing for spectacular results.
Who isn't mesmerised by an image, subject on angle, that seems to jump out of the display?
These results are achieved through photographic effects or drawing techniques. Another effective method is by die-cutting the material to create a
3-dimensional effect.