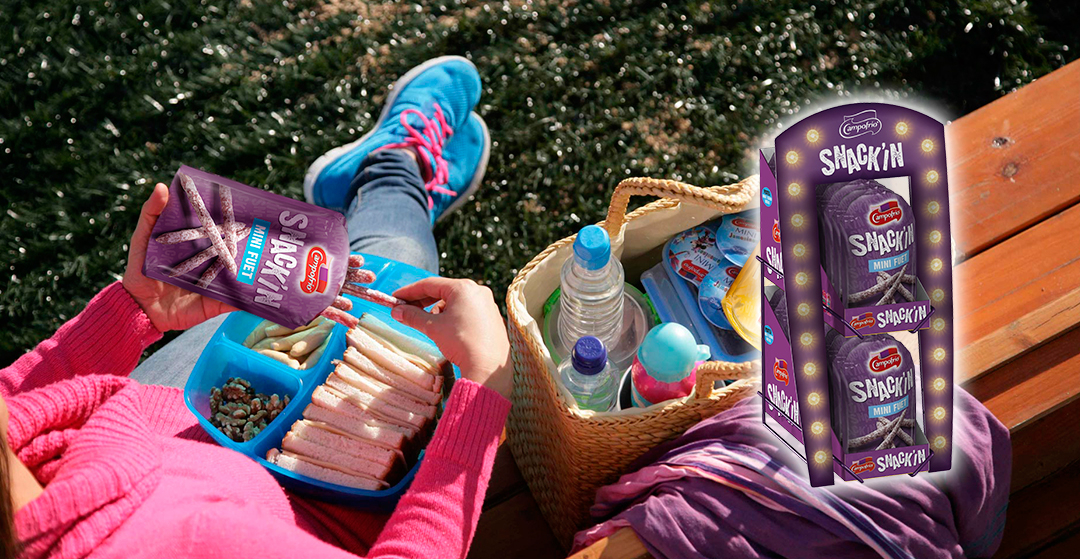 Throughout the purchase process, consumers find a number of attractive signals and messages to encourage the consumption of different products, among which the exhibitor is the main protagonist.

The claims circuit does not end at the fronts of the aisles, the same arrangement of the products throughout the entire supermarket and even the way of displaying prices is a continuous pulse to our brain that decides between what it wants and he has come to look for.

And the last test comes while you wait to be seen at the checkout in counter.

Without a doubt, the star product to display in different models of small displays are sweets and snacks.

In this campaign for the prestigious company Campofrío, the design has focused on a simple and practical structure to locate its famous "snack'in".

Technical features:

- Wire counter with 2 shelves to house product boxes.

- The counter has a graphic support in PS that wraps the entire structure on the front, making the SNACK product boxes protrude forward.

- Striking effect and good visibility of the exposed product.

- Approximate volume: 530 mm high x 254 mm wide x 363 mm deep.