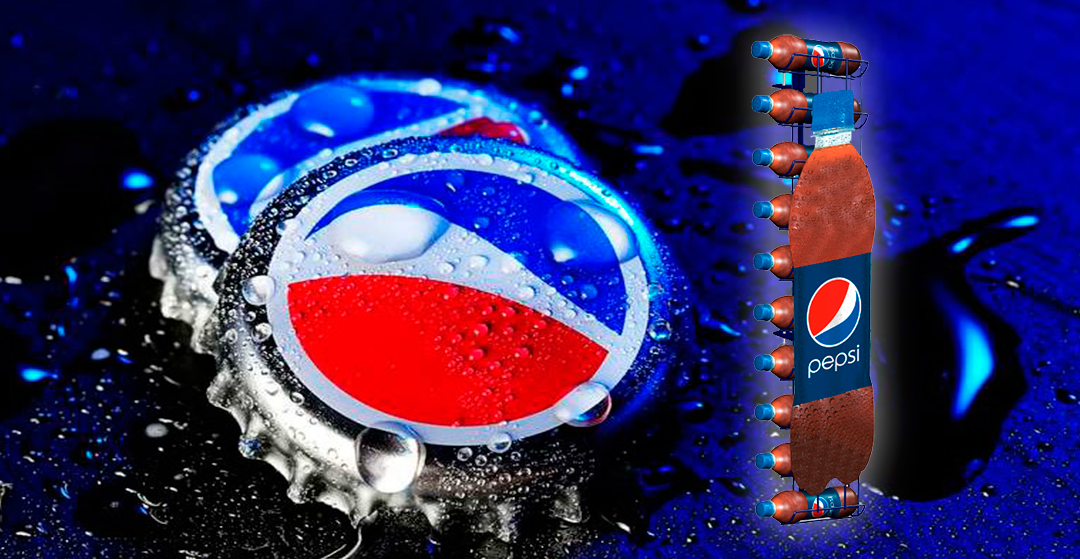 Another type of display highly in demand by our customers, in particularly by those in the food industry, is in the form of the highlighted product.

At Manufacturas Metalúrgicas RSL, we design and build this particular type of display for added consumer appeal: regardless of size, be it a stationary large or small countertop or display stand, or be it mobile.

If LED lights are added to the scaled-up product display, its visibility, and consequently the rotation of the product, exponentially increases.

The example illustrated is of a display created for the PepsiCo company and its flagship product, the world-famous Pepsi-Cola.

PepsiCo products are savoured every day over a billion times in more than 200 countries and territories around the world.

Display Features:

- 12-bottle-distributor in linear wireframe dispensers.
- It nurses linear shelves with screws.
- Wholly replicates product by plastic flank insert and digital printing die cut.
- Manufactured in 2 distinct coloured-printed models.