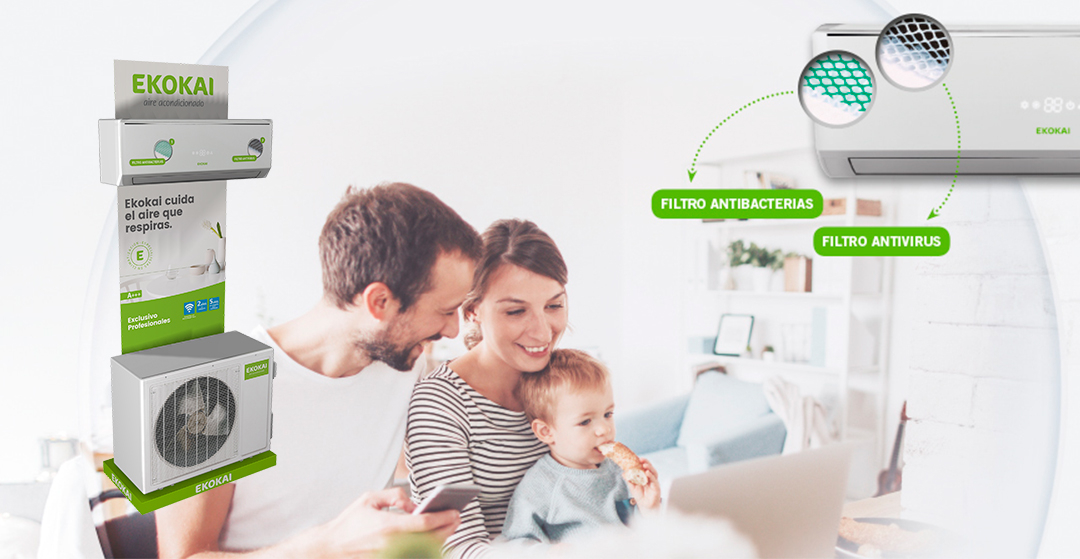 We present our recent project for the prestigious climate brand EKOKAI.

The display stand is focused on the presentation and technical information of one of its models.

Following the corporate graphic line of the firm and the campaign the structure is equipped with everything necessary for the safe support and attractive presentation of the equipment shown.

EKOKAI equipment is manufactured with rigorous quality controls, and distinguishes its reliability and durability in addition to incorporating the latest technology in anti-bacteria and antivirus filters.

TECHNICAL FEATURES

- Metal display for Air conditioning (Split compressor) detachable in 2 parts.

- Rectangular base of folded sheet metal with 4 wheels in the lower area, hidden in view.

- Removable front signage by means of magnetised fastening system.

- Upper area with 2 hooks to support the Split giving a view of the product hung on the wall.

- Approximate volumetry: 190 cm high x 60 cm wide x 41.5 cm deep.