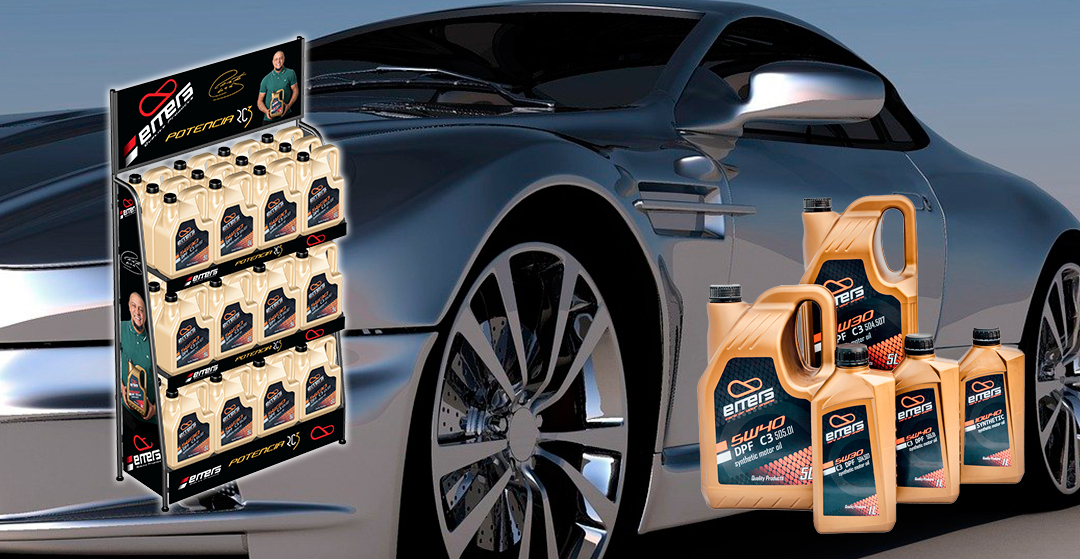 In the manufacture of our displays we use only high quality materials ensuring long durability of the structure.
Among others this is one of the
differential values that provides us a benchmark in the sector
since the investment in our products ensures a high
return on investment.
In view of this recent project and due to the features of the article we have designed a
dispensing structure with great strength
to be able to support the full weight of the product.
EMERS is a new independent brand of automotive and industry lubricants,
created in 2017 to meet the demand for an increasingly competitive market that requires high quality product lines but with tight price ranges that help with your economic expectations without leaving aside the control and maintenance of your products or services.
Technical features
- 1-piece floor display plus poster holder.
- Structure formed by 3 sheet metal shelves,
each of them can resist 200 Kg of weight.
- The structure is also formed by curved round tube and rear handrails to give consistency to the furniture and avoid oscillations.
- Side advertising, upper and lower with the image of the exposed product and the prescriber of the same.
- Volumetry approx: 150 cm high x 83 cm wide x 30 cm deep