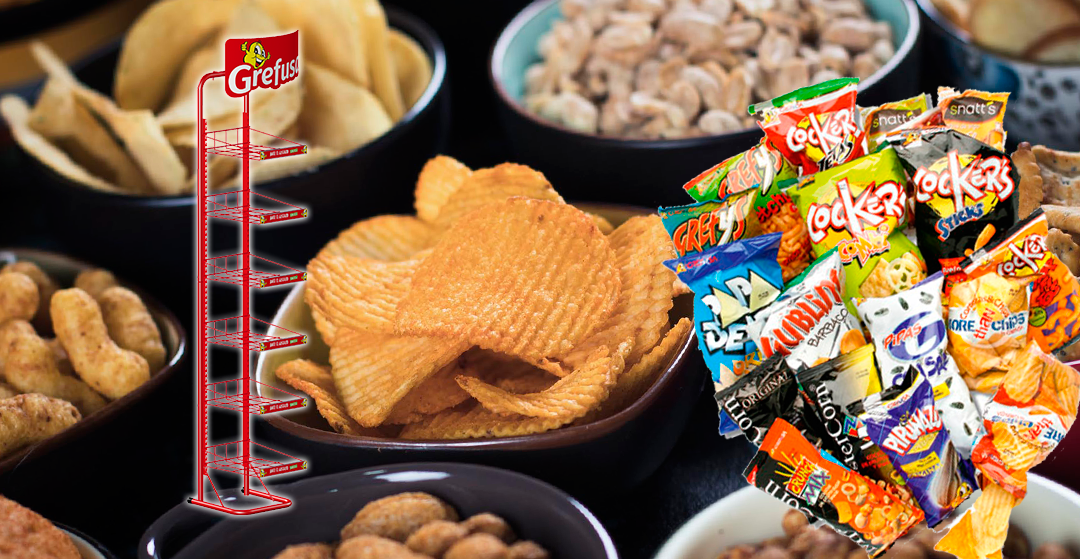 One of the sectors that demands exhibitors more assiduously without a doubt is that of food and especially the companies dedicated to the manufacture of snacks.
Among our customers we have the great satisfaction of having Grefusa that since its foundation in 1929 offers us delicious snacks of great reputation among consumers.
Grefusa is a family business, Spanish, specialist in making nuts and cereal snacks to have fun and constantly surprise with proposals that tasty proposals, made with the best ingredients and manufacturing processes.
Food to enjoy.
For this project we were asked for one of the most demanded exhibitors for this type of product, the metal column display with different adjustable levels.
The structure is finished with shows and their corporate colors in addition to the popular character of the brand
"Grefusito"
on the top poster.
FEATURES
- Metal display composed of 2 tube structures (upper and lower).
- Upper poster holder with curved poster, 6 trays each equipped with its corresponding price holder and advertising strips.
- Trays adjustable to the height desired by the customer according to needs through the system of sheet metal zippers welded on the masts of the structures.
- Approximate volume: 45 cm wide x 48 cm deep x 226 cm high.