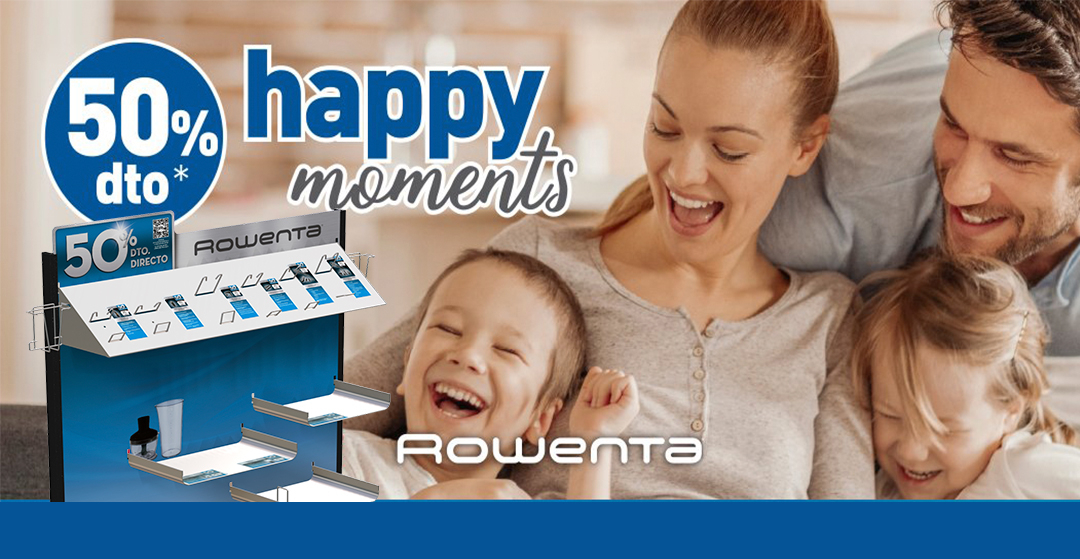 One of the most reclaiming locations for exhibitors is the header of a linear also called a gondola header in the retail sector.
In this location a very common practice is to locate products with discount promotions or 3x2 product gifts.
The headers go out to meet the buyer, transmit directly what our business strategy is and where we want customers to set their priority attention.
So much so that this location is highly quoted on a commercial area and is not left to the random or free choice of each store manager, but has to be premeditated and directed by those responsible for communication or sales strategy of the brand.
Stores must have an available header plan and it must be renewed with each promotional action that is launched.
This time the project developed for the
prestigious manufacturer of Rowenta appliances
and more specifically one of its promotions to locate in gondola headers on surfaces.
TECHNICAL FEATURES
- Header furniture to promote Rowenta products.
- Consists of 3 metal bodies, (upper body, lower body and base).
- Structure covered with advertising supports and adjustable levelers.
- Front part with several shelves of sheet metal with radiated shape to support the products in promotion.
- Top of the display to place samples of the products on the wire supports.
- Approximate volume: 115 cm wide x 45 cm deep x 158 cm high.