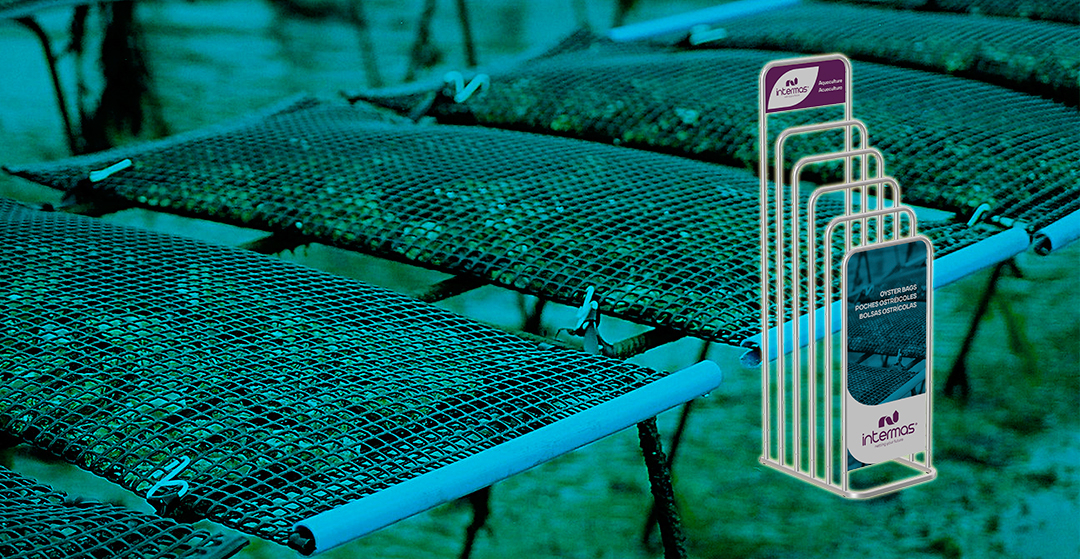 The Advertising Exhibitor Tool is an essential resource to promote the sale
of any product on a commercial surface by acting as a promotional agent and also as a dispenser if this is its purpose.
Or as
in the case of this recent project
which has as its essential
objective the merely presentation and display of a certain product range
informing the customer of its properties.
This project developed for lntermas Group,
world leader in extruded mesh solutions for multiple sectors such as aquaculture, agriculture, geosynthetics, construction, industry and packaging, consists of a sober and elegant tubular structure with different sections adapted to the specific measures necessary for the exhibition of the references corresponding to its range of ostricola bags.
TECHNICAL FEATURES
- Metal display composed of removable curved tubes that act as separator panels for the exposed product.
- Base is square tube, and curved, with round tube wicks welded on top of the structure.
- Rear and front panel graphic support with printed image provided by the customer.
- Volumetry approx. 162.5 cm high x 45 cm wide x 60.5 cm deep.