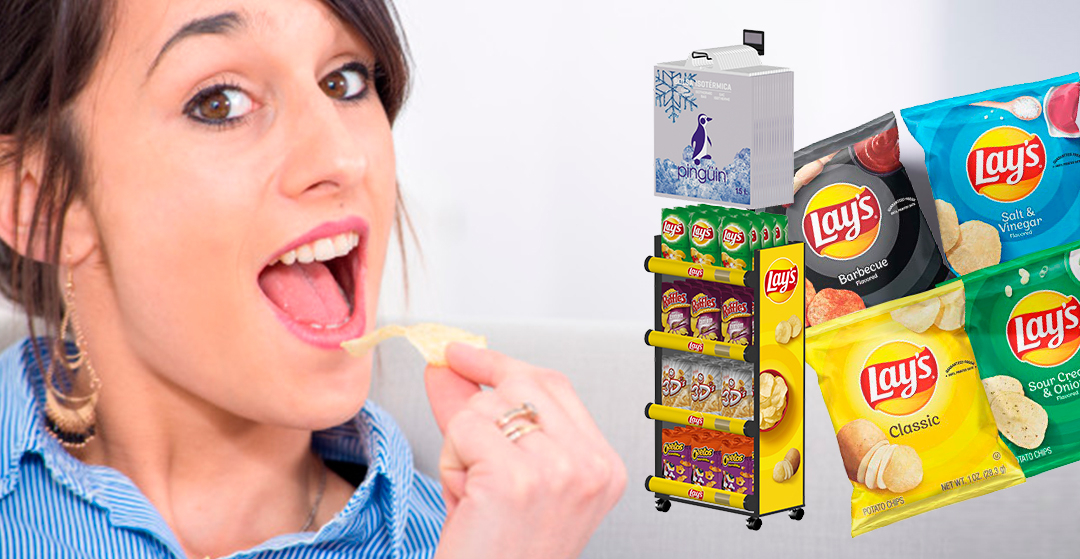 The snacks and aperitifs possibly make up together with the candies the families of product in which their purchase is much more impulsive with respect to other ítems.

It is therefore important to have a big exhibitor that attracks attention and differentiates itself from the competition is essential.

In Manufacturas Metalúrgicas RSL we develop each of the projects commissioned by our clients with the firm objective of standing out above the others and if it joins a big brand and a big product the conjunction is perfect.

This time the project developed for the famous brand of snacks and apperitifs Lay's.

Founded in 1909 and with a spectacular trajectory, being the first brand of snacks to advertise on TV, it is now part of the company PepsiCo and offers a big assortment in different variants and flavors including its most exquisite range, The Gourmet range

Technical features:

- Display stand composed of metal structure with 4 mobile shelves to place bags of LAY'S potatoes.

- Wheels and side guides in the shape of "U" for placing of graphic sides

- Central mast made of square tube.

- Top part with wire hook welded to hang bags of frozen promoting the call effect to the final client.

- Approximate volume: 1820 mm high x 500 mm wide x 305 mm deep.