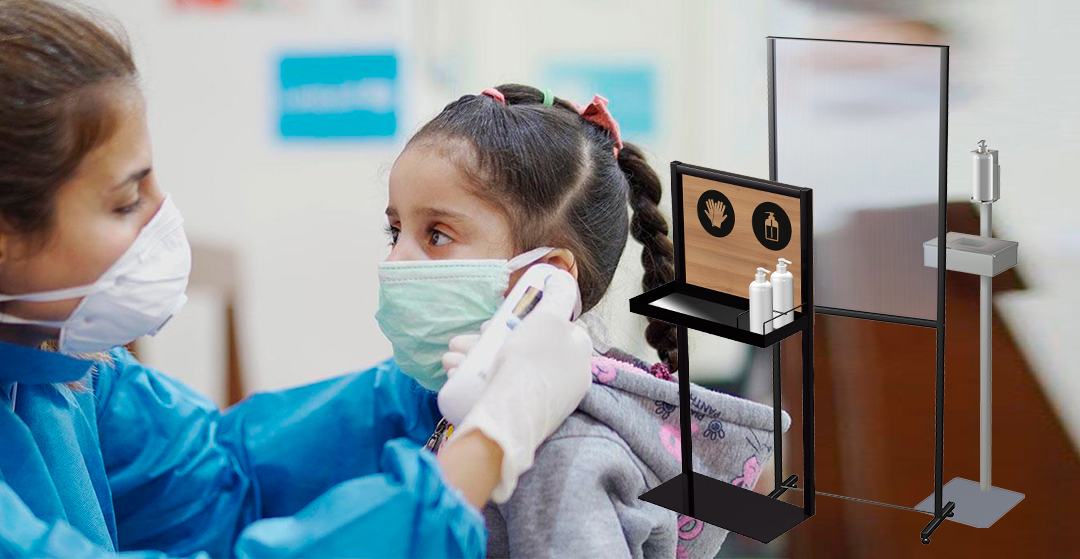 Due to the difficult situations that our design, manufacturing and commercial team were going through a few weeks ago, they set to work to develop a new range of security and protection products.
The result is a
range of structures made, like all our creations, with the highest quality materials
and represent another success for our company, as well as enormous satisfaction for collaborating with our work to
improve people's well-being.
These products are designed to be located in
any commercial surface, shops, hospitality businesses, offices and, ultimately, anyplace with an influx of public
that requires protection measures.
PRODUCT RANGES
• Foot dispenser for disinfectant gel and gloves.
This practical dispenser has an optimized structure of reduced dimensions.
It consists of a metal box with a hinged lid and an upper slot to place the glove box, as considerably as a holder for a disinfectant gel bottle with a height adjustment system, to adjust to the size of the bottle.
Thanks to its dimensions, this dispenser becomes a versatile support to be placed at any desired point such as access points or areas with high traffic of people.
It is an indispensable tool to keep the basic hygienic measures necessary to make adequate security to the work-space.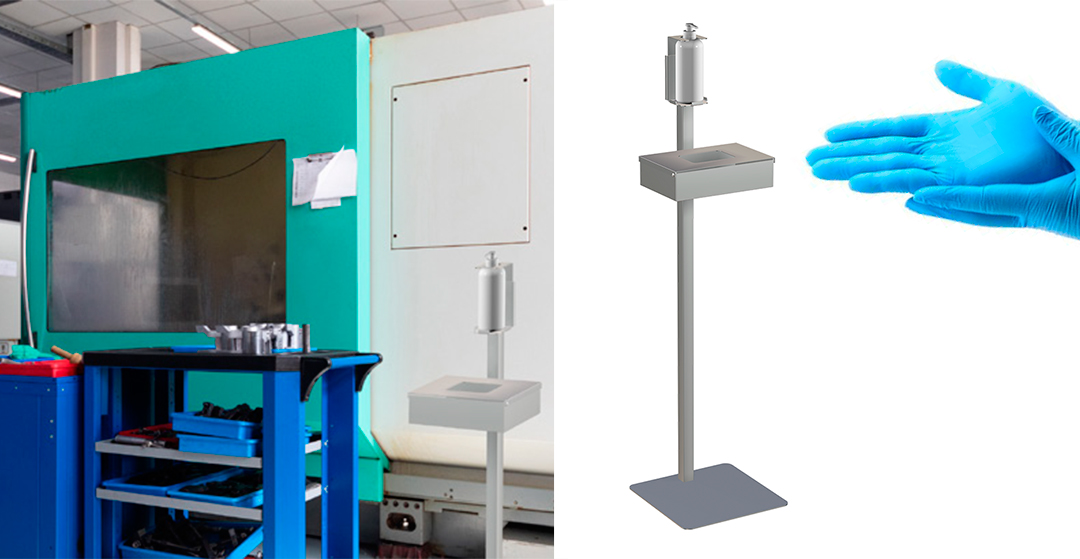 • Customizable foot dispenser with a tray and separators for disinfectant gel and gloves.
This model of dispenser has an open tray with space to place the glove box and has two holes at one end to place disinfectant gel.
At the top there is a sign on which you can communicate both a message recommending the use of hygiene products and a
personalized corporate logo for your company.
Simply by providing us with the image to print, we take care of customizing the poster.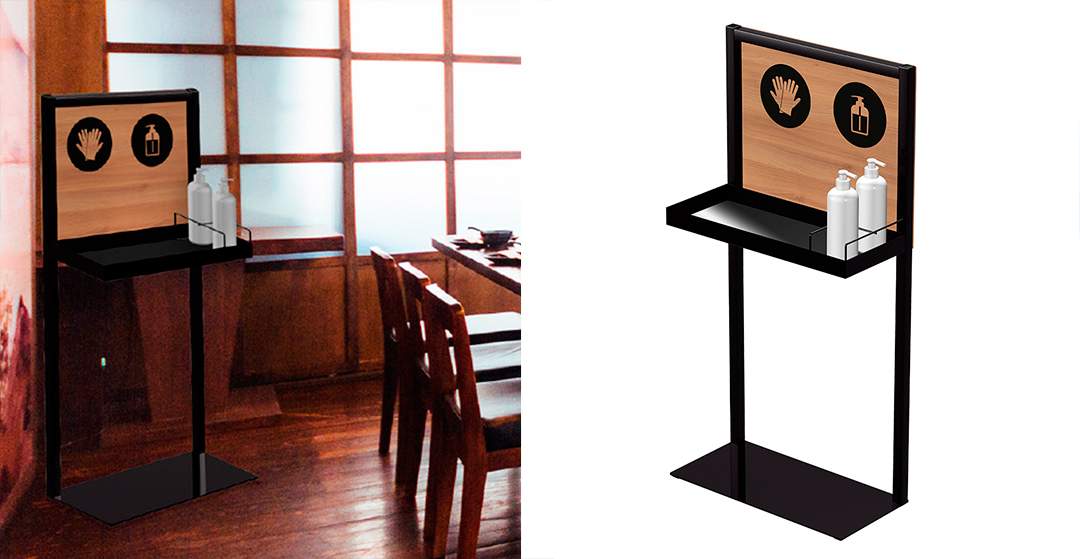 • Separation screens with different sizes and measurements.
The floor separation partitions allow establishing a safety barrier work space and areas between different clients. Made of metal with thermosetting paint finishes for durability.
The panel is made of cellular polycarbonate, a highly resistant material even outdoors that ensures an
excellent quality / price ratio.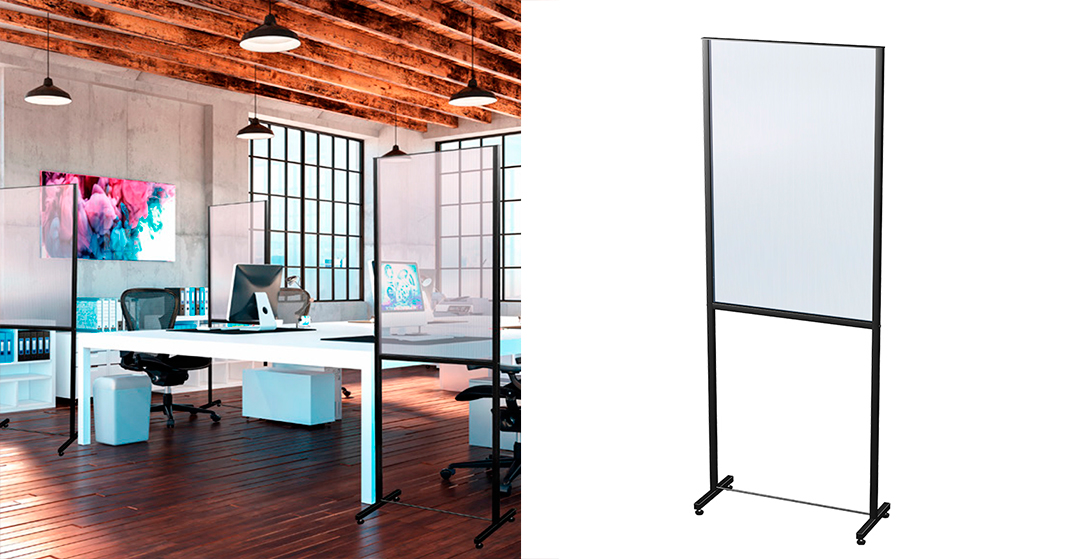 • More information and measures DOWNLOAD PDF
• Orders: rsl@e-rsl.com +34 93 575 24 00