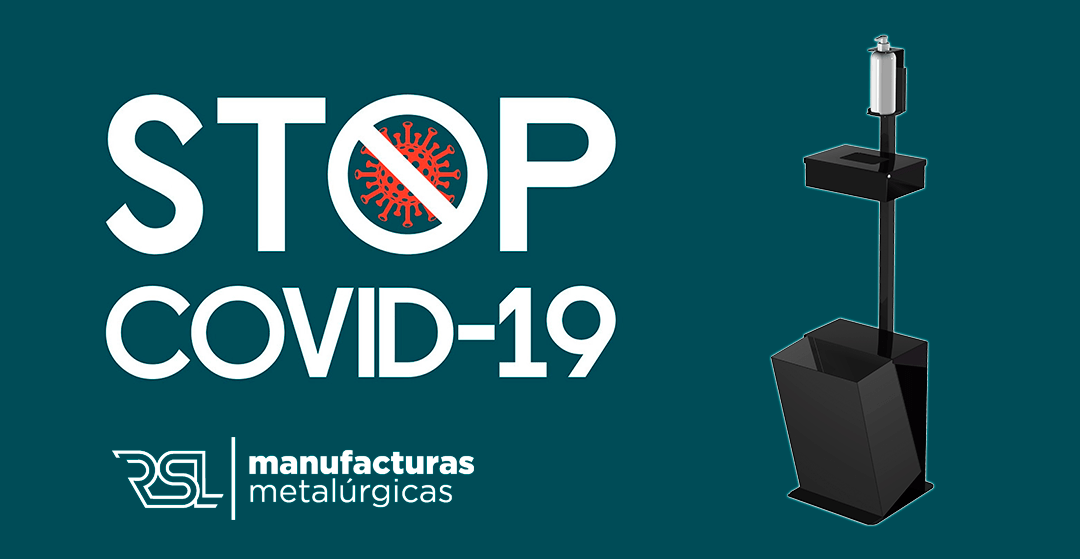 The alert generated by the coronavirus has more than ever focused on the importance of good hygiene to prevent its spread.
One of the keys recommended by health experts is to maintain a correct daily hand washing and disinfection.
At
Manufacturas Metalúrgicas RSL
we have developed this magnificent dispenser to locate at key points such as the access or areas of high traffic of people of any commercial area, hospitality and other businesses with an influx of public.
Technical features:
- Gel dispenser and gloves with metal trash can at the base.
- Made with sheets and fixed mast tube.
- Height adjustable gel holder to locate any hydro alcoholic gel format available on the marketplace.
- Bottom with welded drawer and metal lid that performs the function of the glove box holder.
- Trash bin at the base with pedal for easy opening.
For more information and measures

DOWNLOAD PDF