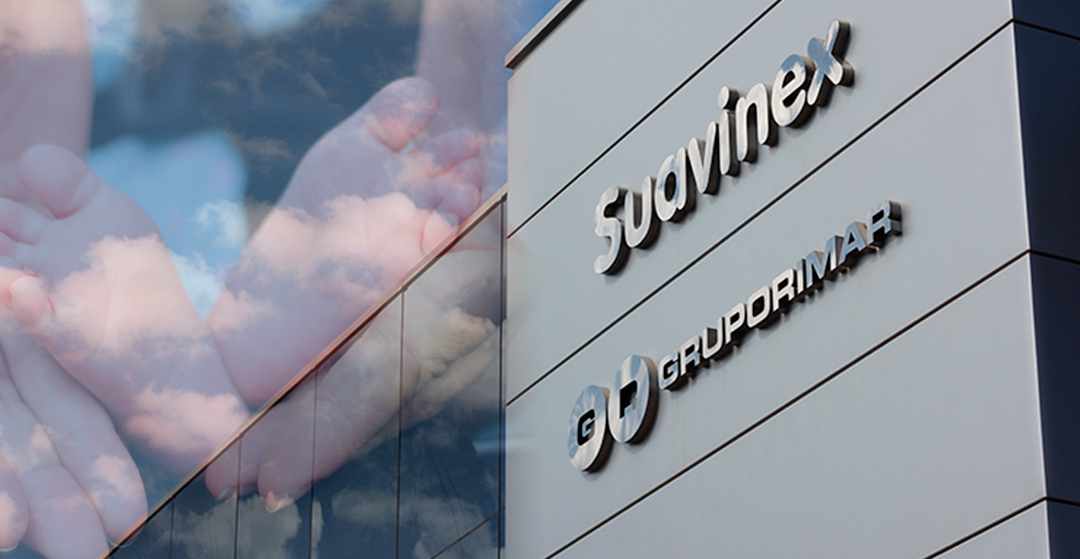 This article features one of our latest projects for
Suavinex
, leader in the small-items childcare sector.
The company, renowned for its input on design and technology, has a wide range of baby products for nursing, suckling, nutrition, clothing, and personal care.
As a standing member of the European Committee's "Child Use and Care Articles" – body responsible for best practices in childcare matters – Suavinex is also a recognised benchmark in this field.
Over and above its
attractive design, this display has a distinct rotating quadrant,
making product choice easier and more
accommodating
for the buyer.
Technical specs
- Detachable display stand made up of a base plate with a central mast and three extra posts fitted within each other, allowing for rotation.
- Every steel-framed mast holds 4 double-sided polystyrene panels: die-cut with fixed double hooks at the front, and plotter-printed adhesive at the back.
- The lower unit also houses a double-sided monochromatic silkscreen on its side.