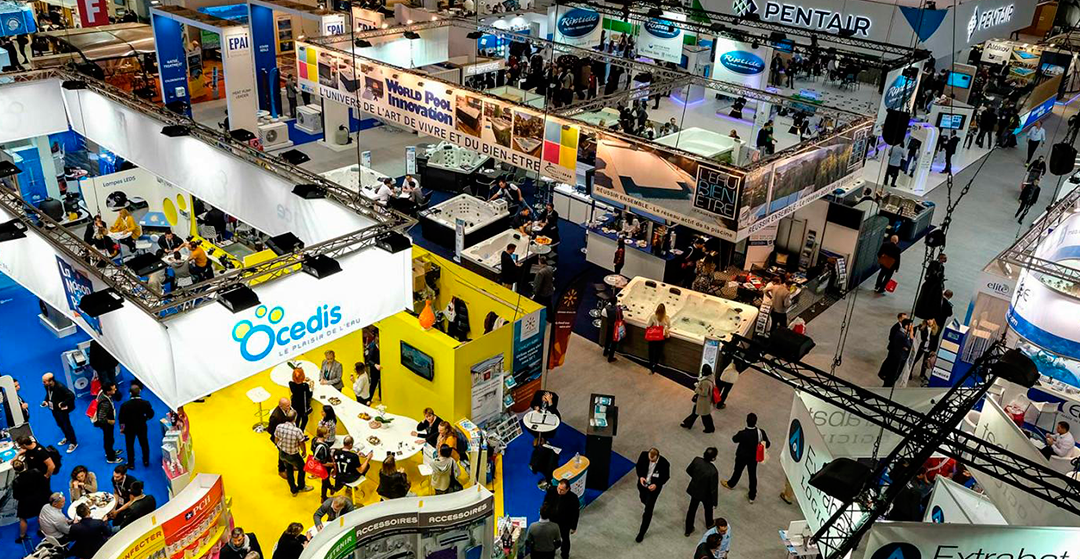 Having a presence with a stand at a convention, event, fair, festival or exhibition is a great way to make yourself known and visible to the public by implementing one or more high-quality display stands in your exhibition area to promote your products, your company or your cause.
You cannot settle for advertising your products or services with a simple printed poster. The competition is a lot! That is why you have to take care of even the smallest detail.
In this article we guide you with some tips to promote yourself successfully with your stand!

1. SEARCH FOR THE RIGHT EVENT
If you can attend a similar event as a member of the public, do so. Find out what other booth presenters are doing. Bring something to jot down notes about what you like about some exhibitors and what you think other stands could have done better.
When you do, keep your audience in mind. Activities, games and gifts for adults will be very different from those of another generation and other groups.
2. REGISTER ON TIME
Find out in advance what the requirements are to be able to have a stand at the event you want to attend. Apply for it and also pay the fees in advance on time.
3. ATTENTION TO ALL THE NECESSARY MEANS
Contact the event organizers for any special requests. For example, if you need lighting or electricity at the booth, be sure to ask for it in advance. If you need a sound system, refrigeration, vehicle access or anything in addition to the assigned space.
4. CHOOSE A GOOD PLACE IF POSSIBLE
If you can choose the place of the stand, choose one that has a lot of commercial activity. If that is not possible, try to be close to other stands that attract the same clientele that you want.
5. AMONG ALL YOUR OFFER, SELECT THE SERVICES AND PRODUCTS TO PROMOTE
One of the keys when designing a stand is to select the products that really represent your brand or the most innovative and contracted services.
The idea is to make a strategic plan where the objectives of attending that fair are established: from making contacts to spreading a new product or getting your services to reach more people.
Once you are clear about this, choose the products or services that really add value for this task.
6. COMMITMENT TO TECHNOLOGY
Thousands of companies gather at events such as fairs or conventions. That is why attracting public attention should be your main task.
To do this, in addition to including one or more suitable display stands, there is nothing better than completing its function with other audiovisual elements such as interactive screens, music and videos. Of course, all of them of high quality that mark, in a certain way, the essence and differentiation of your company.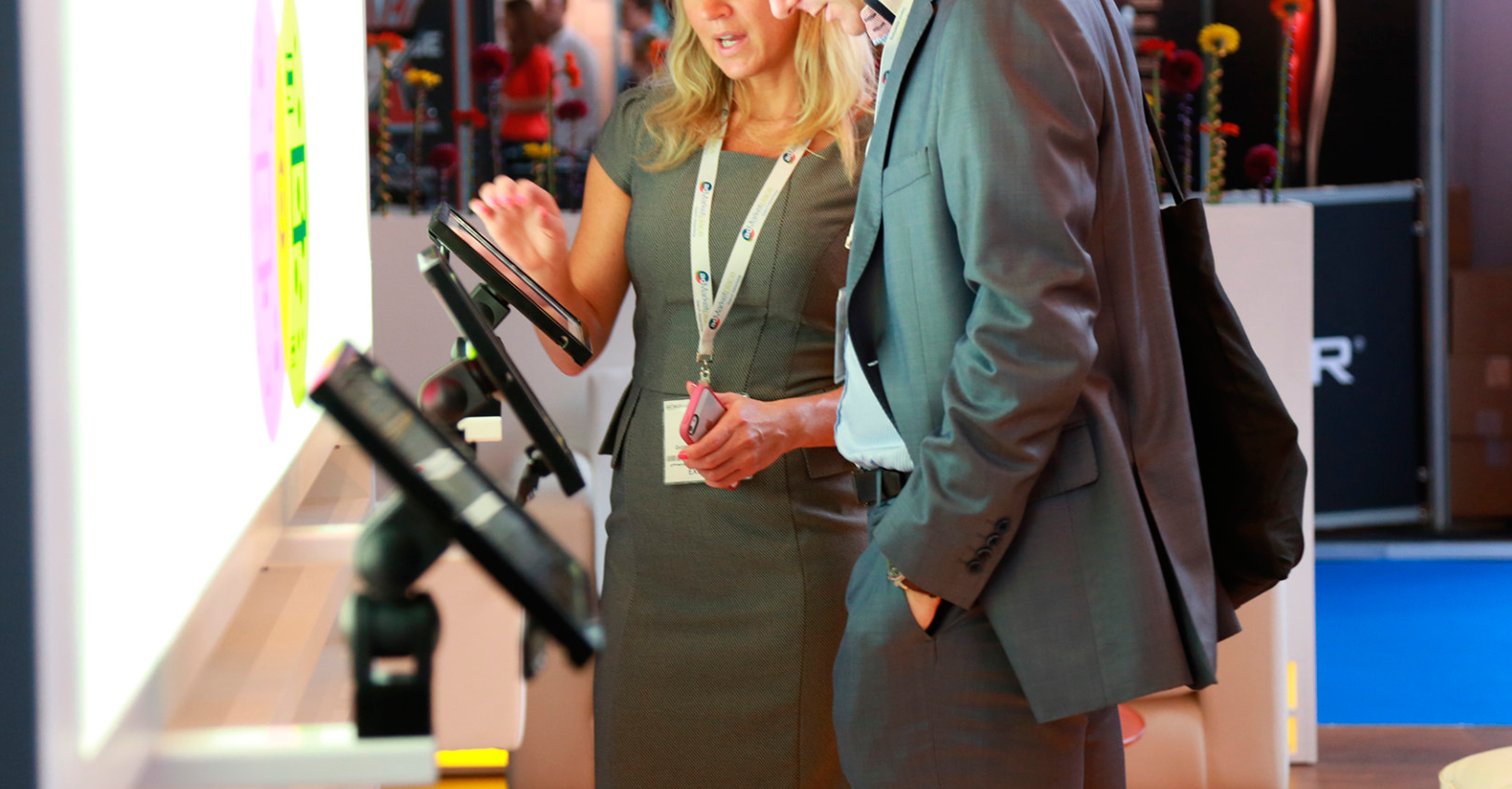 7. WORK YOUR BRAND IMAGE
It is extremely important that anyone who passes by your stand is aware of what your brand is. To do this, do not hesitate to place your logo or corporate image clearly visible, with colors that are remembered.
In addition, another good option is to distribute advertising brochures so that they can look at your offer later or give away some detail to visitors who are going to consult your services or products.
8. CREATE ATTRACTION WITH GIFTS, DEMONSTRATIONS OR ACTIVITIES
Gifts:
A classic way to attract people to the booth is to give something they can take away. Samples of something that is related to your message is a good idea. Practical things (pens, t-shirts, bags) with the name or logo printed on them can be something to remember for a long time and can even be walking advertisements. It is even worth investing a few dollars in candy or snacks, this can attract people.
Demonstrations:
If you can demonstrate something related to your organization (such as a product or service) or show the results of a successful project or activity, bring it to show and tell. Better yet, let visitors participate in some way, perhaps by trying out what you promote.
Activities:
Use them to attract people to the booth. Organizing a contest of any kind or even when the activity is shooting marbles and dropping them into a hole or playing portable golf, these games can attract people to stay longer so you can talk to them, let them know you and know why are you there.
9. THE DISPLAY STANDS
Providing all the necessary resources to your customer service team (sales representatives, promoters, hostesses...) so that they can adequately carry out their activity is essential, which is why the exhibitor becomes your great ally.
In addition to displays stands designed to dispense or promote products in stores or shopping centers, at
Manufacturas Metalúrgicas RSL
we offer you all kinds of custom-made displays to place at your stand with any design, size and characteristics: mobile, static or even animated with rotating parts, automated…
These display stands act as a great attraction and fulfill the function of supporting your team in promoting your business at events, giving it the functions you want: providing information and brochures, showing product ranges, with interactive screens so that the public can participate in any activity. or simply as a large information panel with your brand image or promotion designed for the event.
In addition, our display stands become a great investment, because being aware that they have to withstand a lot of handling, we create structures only with high-quality materials so that they have great durability and can participate in a large number of competitions with them, contemplating all the different needs for different customization.