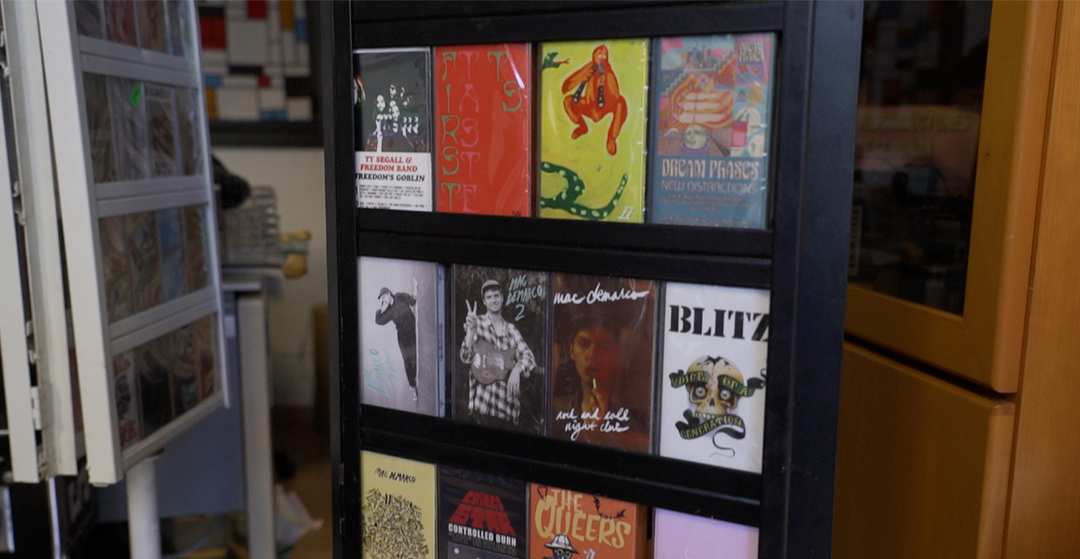 The world of commerce has undergone a constant transformation over the years. The way products are presented and displayed in stores has evolved significantly, leaving behind a series of displays that, at the time, were essential to attract the attention of buyers.

In this article, we show you a selection of display stands that, except for a few specialized stores in some cases, have remained in the past, and without a doubt left an indelible mark on the history of retail trade.

1. CASSETTE TAPE DISPLAY IN GASOLINE STATIONS

In the 1980s and 1990s, before the era of MP3 players and streaming platforms, gas stations often offered a selection of cassette tapes so drivers could enjoy their favorite music during their car trips. These displays filled with colorful cassettes are today a nostalgic reminder of a time when music traveled on magnetic tapes.

2. VINYL RECORD AND CD DISPLAY

Before the rise of digital music, record stores were the meeting place for music lovers. Vinyl record or CD racks offered shoppers the opportunity to browse and select their favorite albums. Although vinyl has experienced a renaissance in recent years, classic vinyl displays have become a rarity.

3. TAPE DISPLAY WATCH VIDEO ON VHS and DVD

Before streaming platforms, video rental stores offered endless options in VHS, BETA and later DVD formats. The display showed the latest movies and television series, and customers spent hours choosing their movies for the weekend.

4. DISPLAY OF CONVENTIONAL AND DISPOSABLE PHOTOGRAPHIC CAMERAS

In recent years, we have witnessed a remarkable transformation in the photography industry. Retail displays that used to house a wide range of disposable cameras and conventional models aimed at the general consumer have gradually faded away. This radical change is largely due to the emergence of mobile phones in the field of image capture.

Although we can still find cameras on the market, their focus has shifted towards a more specialized audience: photography lovers and professionals. Displays that once offered dozens of camera models now focus on high-end equipment and photography accessories, catering to a more selective and knowledgeable audience.

5. TYPEWRITER DISPLAY

Before computers became ubiquitous, typewriters were essential for any typing task. Office supply stores often displayed displays with various models and brands of typewriters.

6. FLOPPY DISK DISPLAYS

Before cloud storage, flash drives, and portable hard drives, floppy disks were the common storage medium for computers. They used to be sold on displays in computer stores.

7. DISPLAY OF VIDEO GAME TAPES IN CARTRIDGE

Before online gaming and modern consoles, video game stores often sold games on cartridges for systems like the Atari and NES. They had exhibitors to show the titles available.

Technological evolution has left these iconic displays in the past, but their memory remains alive in the memories of those who lived through that time. Although times have changed and technology has advanced in leaps and bounds, these displays spark nostalgia for an era when shopping and the shopping experience were very different.