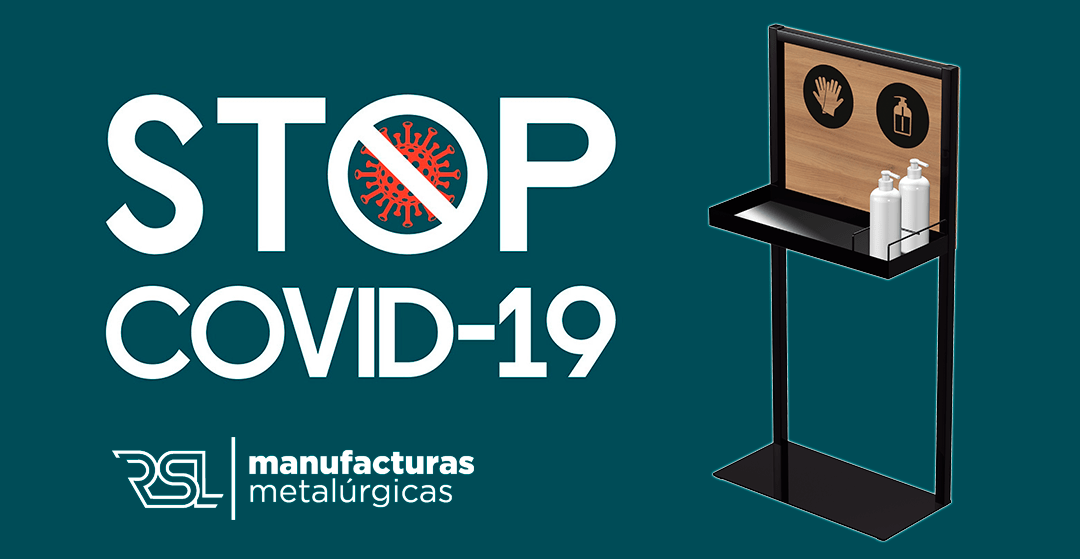 Another of our models of foot dispensers, this time with a separating tray to locate hydroalcoholic gel bottles and other safety elements such as gloves or even masks.
This model of dispenser has an open tray with space to place the glove box and has two holes at one end to place disinfectant gel.
At the top there is a sign on which you can communicate both a message recommending the use of hygiene products and a personalized corporate logo for your company.
Just providing us with the image to print, we take care of customizing the poster.
Like our other dispenser, it can be located in key points such as the access or areas of high traffic of people of any commercial surface, hospitality and other businesses with an influx of public with the added value of the advertising sign.
Technical features
- Square tube structure, with sheet metal base and a welded wastebasket at the base without cover.
- An upper sheet tray with a divider on one side to position the hydroalcohol gels.
- Signage at the top to give advertising support.
More information and measurements
DOWNLOAD PDF