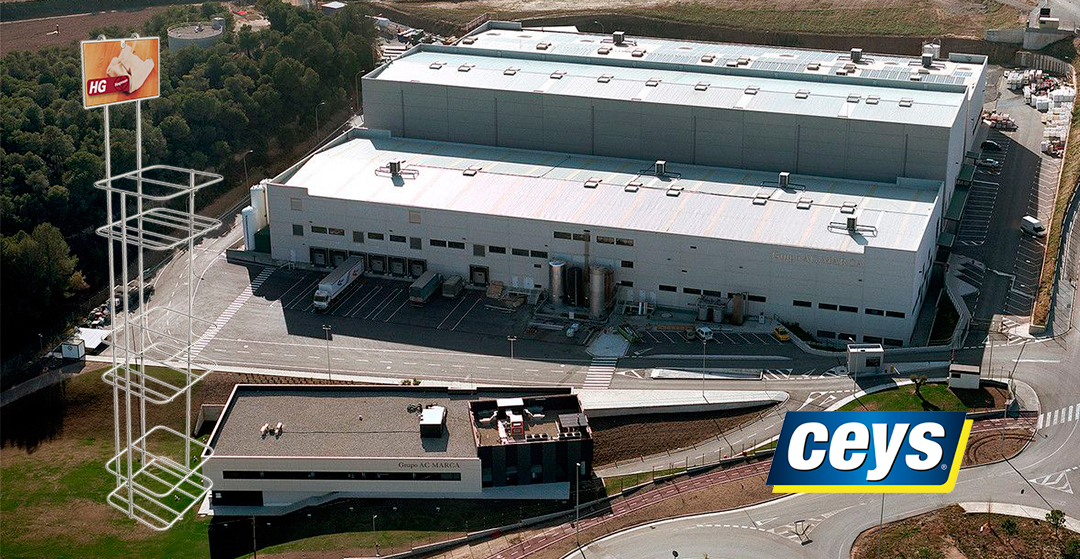 At
Manufacturas Metalúrgicas RSL
we develop all kinds of display projects adapted to the specific needs for each occasion and commercial strategy of our clients.
We create all kinds of advertising media that enhance the attraction of the product or service displayed to the consumer at the point of sale, the design and manufacture of our displays range from structures with multiple elements and a high degree of complexity to simpler designs but not at all less effective.
This time, the project created for the
AC Marca group and its Ceys product line,
a benchmark in the Spanish market for glues, sealants and products for DIY and construction, we have been commissioned to create a hanging display to add to othes already manufactured and implemented with the aim of promoting a range of products from its
HG cleaners.
TECHNICAL FEATURES
- 2 fronts x 2 bottoms x 3 floors to hang on the side of a display of the same product range.
- Composed of 3 wire trays with a central separator to divide the 2 fronts.
- Graphic sheet metal support with glued adhesive.
- Approximate volume: 1016 mm high x 224 mm wide x 202 mm deep