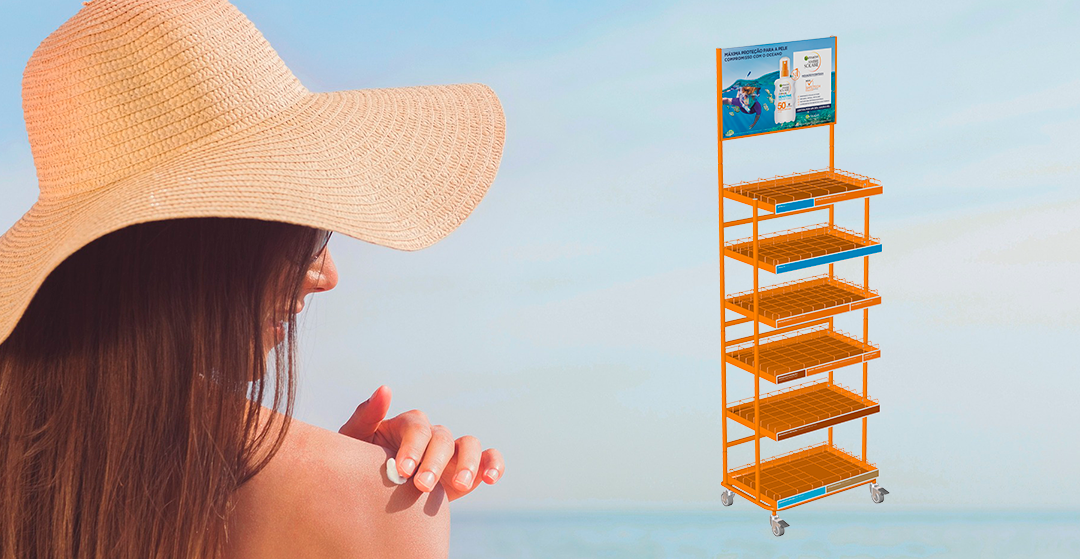 In this article we show you an example of practicality represented in a display stand.
In this recent Project for
Garnier laboratories
and in particular for
Ambre Solaire
sunscreem products line, our client requested us
strong display, long-lasting, folding and removable,
easy to do in the same comercial area.
Our design team and manufacturing assemblage professionals
achieved attractive and light structure, with outstanding strength and funtional requested by the client.
The Garnier firm, affiliated with the L'Oreal brand,
is a pioneering company in the skin and hair care with 100 years experience. Its products are distributed over 16 countries and among other things,
it is well-known by not using any type of raw materials of animal origin, being the origin of its natural ingredients sustainable crops.
Technical characteristics
- Folding and removable floor display stand.
- Curved tube base with wheels (2 with and 2 without brake)
- 4 tube wicks and a wire mesh tray with welded top grill
- 2 bodies formed by 4 tubes and 2 wire mesh trays with upper grill joined by rivets.
- Easy to assemble folding system
- Upper tube holder.
- Hanger profile with offset paper strip for each tray
- Upper wallet in die-cut polystyrene with adhesive offset adhesive