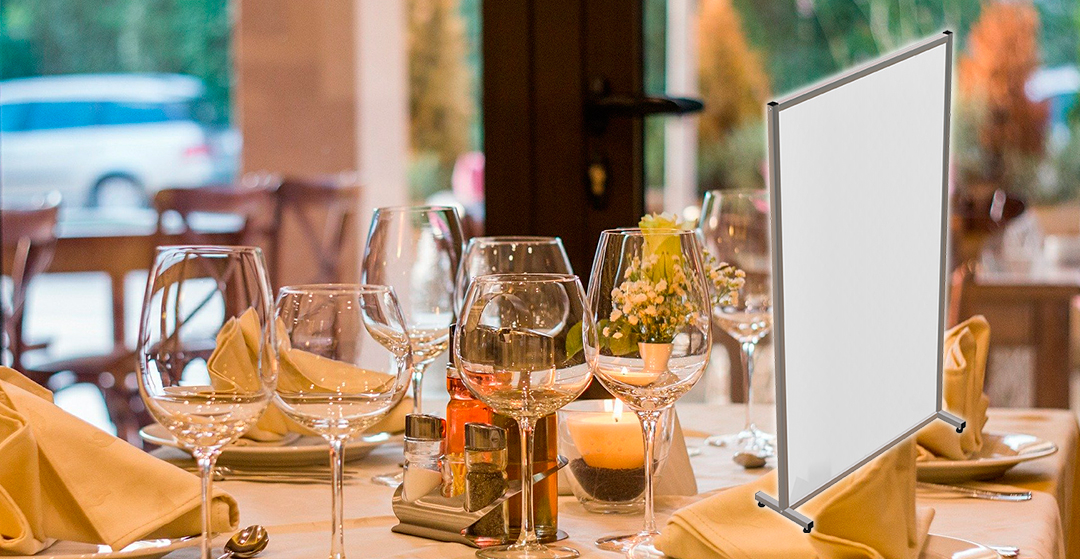 Within our wide range of anti-covid-19 protection partitions for any type of business, we have recently developed this personalized project for one of our clients specialized in the hospitality sector.
As an outstanding feature of the rest of the partitions screens, it was requested they be full-bodied
At
Manufacturas Metalúrgicas RSL,
we carry a wide range of bespoke displays, mindful of customers' exclusive design and POS requirements.
Technical Features
- Square tube structure, protective screen and levellers at the base.
- Dimensions: 1.80m high x 1m wide x 0.30m deep.
- 6mm polycarbonate screen for high protection and durability.
- Possibility of adding advertising at the top end.
- Fully removable using M8 hardware